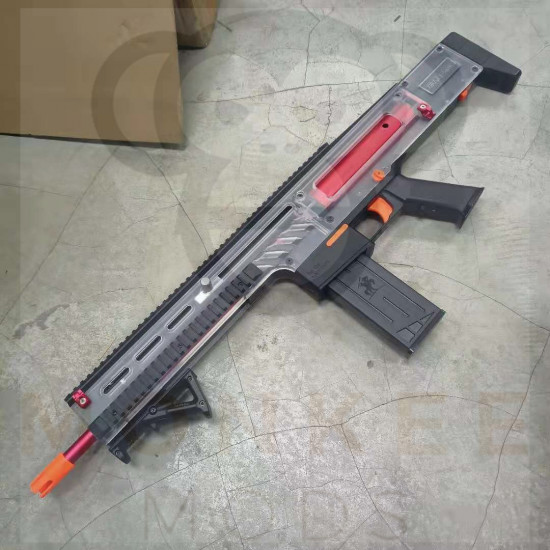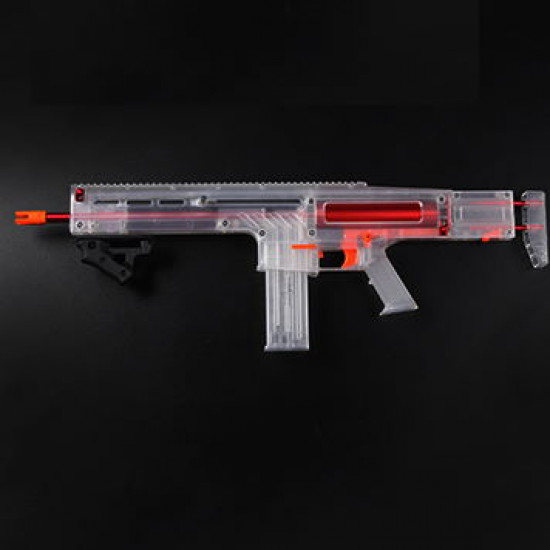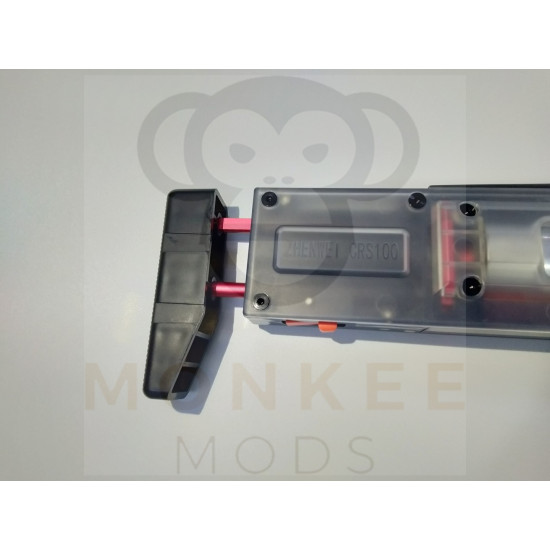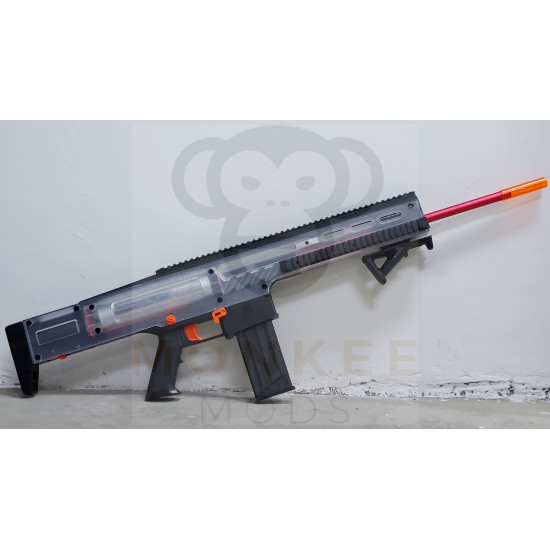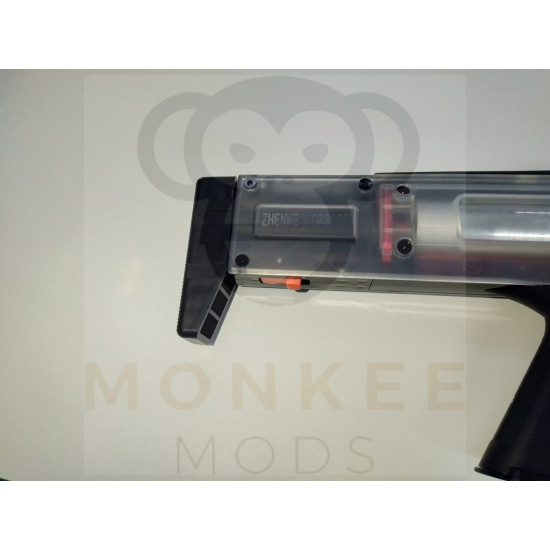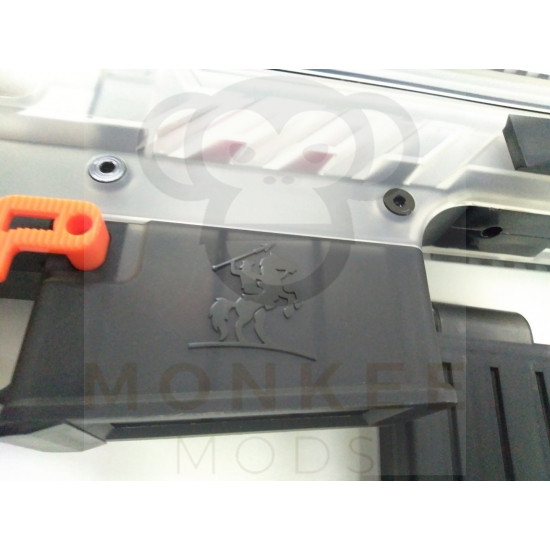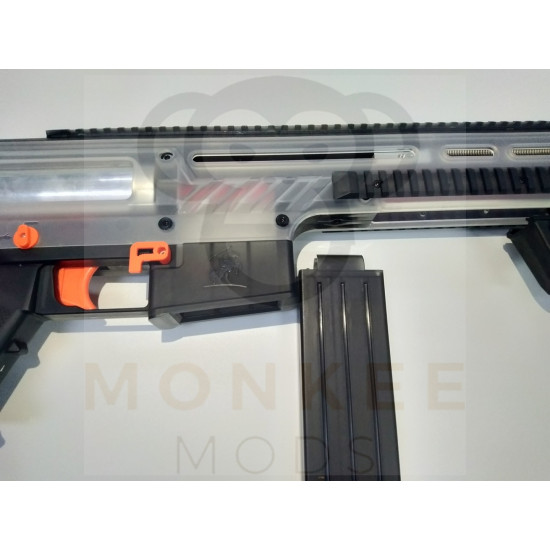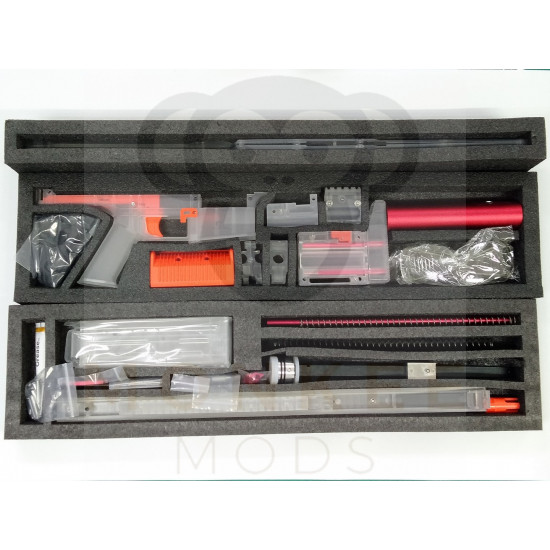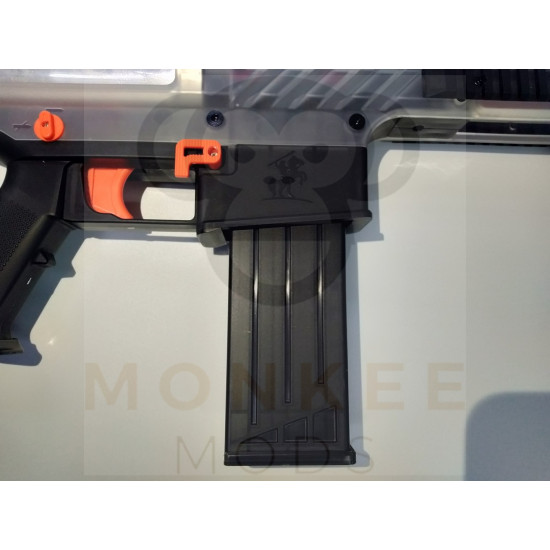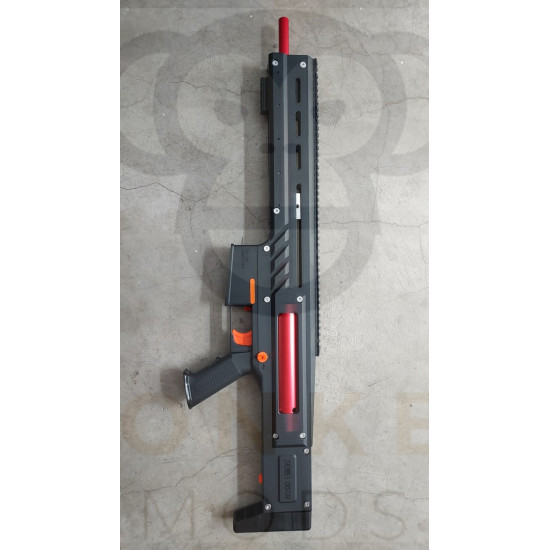 Out Of Stock










ZWQ S100 War Saint Blaster
A 300FPS powerhouse, thanks to it's huge plunger tube, the S100 War Saint is definitely a force to be reckon in the field.
To learn more about the blaster, you can read our review at https://www.monkeemods.com/nerf/blog/zhiweiqi-zwq-s100-blaster-review
Comes in full transparent, Transparent upper with semi-translucent black lower (Semi-translucent Black in selection choice) and Full Black translucent (Black in selection choice).

SPECIAL UPGRADE! (12/8/2022)
We are changing the normal receiver shell that included in the box into the new upgraded ZWQ S100 Polycarbonate receiver shell (Transparent only).
The polycarbonate receiver shell has more flexibility and provide you better durability for your ZWQ S100.
This polycarbonate receiver shell also has a hook mount built in.
For more info for the polycarbonate receiver shell, click on this link
What you get inside the box (UPDATED - 22/12/2021):
- All the parts required to assemble the blaster with stock 35cm inner barrel
- Manual giving a step-by step guide on how to assemble your S100 Blaster
- 1 magazine
- Stock 1.5 (6KG) Spring
- 2.0 (14KG) Spring
- 45 cm Red barrel
External Outer diameter: 16.02mm
- S100 High FPS O-ring set (2 in a pack)
UPDATE - 19/11/2021
- ZWQ has removed the tiny spring and ball bearing for the fire select from the package
as they claimed it makes the assembly process much harder and also does not make any difference functionally.
STL Downloads
Download ZWQ S100 Talon Magazine Adapter

Video Tutorial for Blaster Assembly
Stock:

Out Of Stock

Model:

ZWQ S100 War Saint Blaster

Weight:

5.00kg

ZWQ