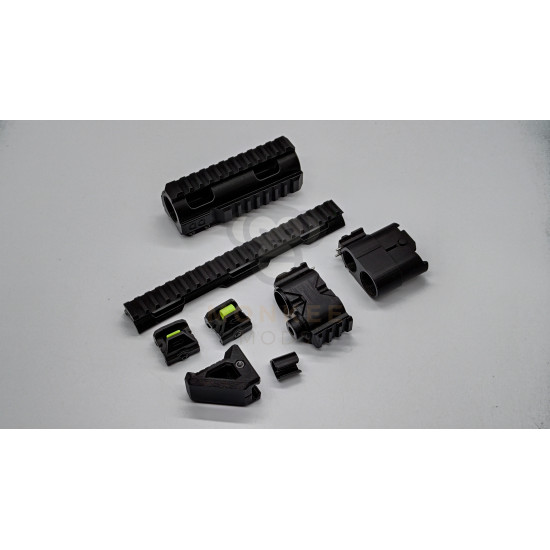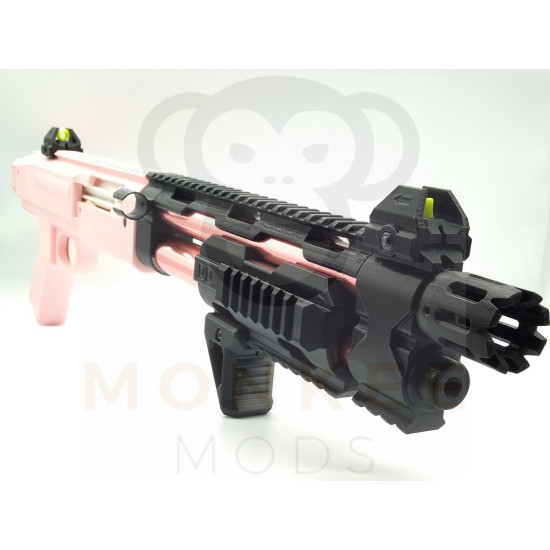 Out Of Stock


DD Firefly Tactical Kit
Make your standard MM Firefly unit to look tacticool with the DD Firefly Tactical Kit.
This 3D printed Tactical Kit comes with a new breech adapter, magazine cap, top rail for the inner barrel, muzzle, iron sight set, and a pump grip with a handstop.
This Tactical kit comes with a set of Allen keys, 2 large screws and a pair of pump grip replacement screws to fit in the new tactical pump grip Already screwed into the tactical pump grip), as the old screws cannot fit into it. (NOTE!!: DON'T throw the original pump and screw away if you plan to change your firefly unit back to the normal look.)
Be careful as this DD Tactical Kit can only be used on Firefly blaster units with the standard barrel and magazine tube ONLY! UPDATE(14/7/2022)!!!: This tactical kit can ONLY be used on the MM Firefly 2.0 units!
UPDATE (24/2/2023)!!!!: The DD Firefly Tactical kit now is able to use on our MM Firefly v2.5 now. Is able to fit in the new Threaded barrels. However some of the threaded part of the barrel will be expose upon complete installation. And this batch onward the kits only can be use with the threaded barrels set only.
UPDATE From Monkee Mods (7/3/2023)!!!!: The Muzzle will no longer include inside the kit for as redesign of the Mag cap and threaded breech adapter, the muzzle wont be able to fit.
**If wanna install with MM Firefly Magazine Conversion Kit, sanding will be required at the breech adapter's magtube area in order for the anchor point to slot in. DO SAND IT WITH CAUTION AND DO NOT SAND THE THREADED PART OF THE ADAPTER
Colour: Black ONLY
Stock:

Out Of Stock

Model:

DD Firefly Tactical Kit

Weight:

1.00kg