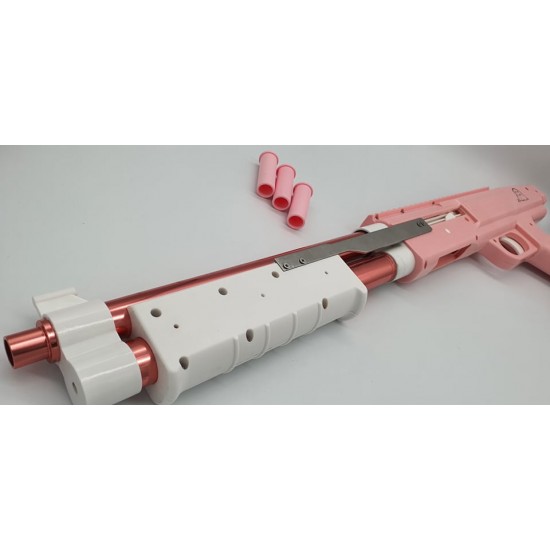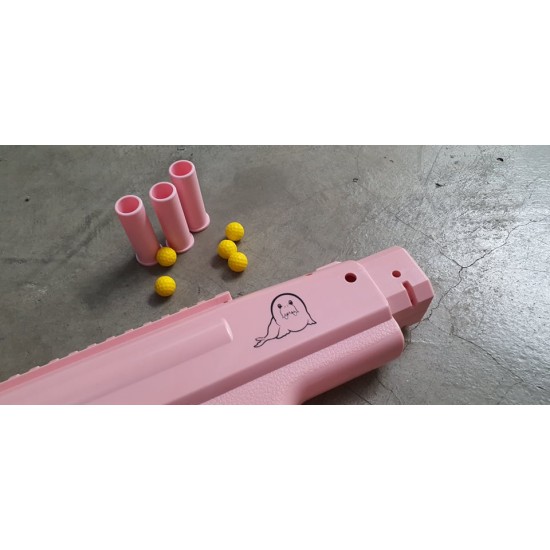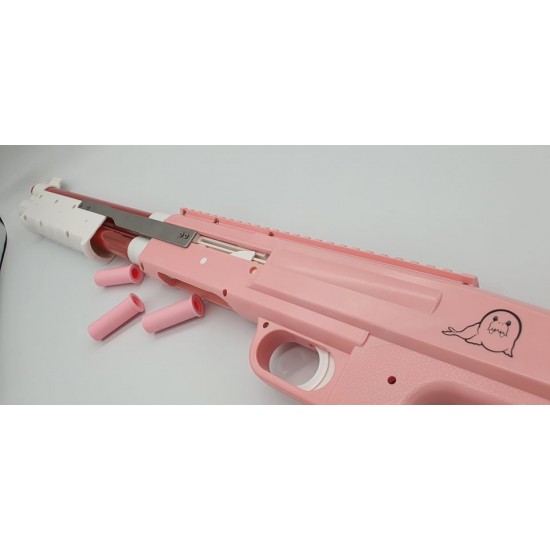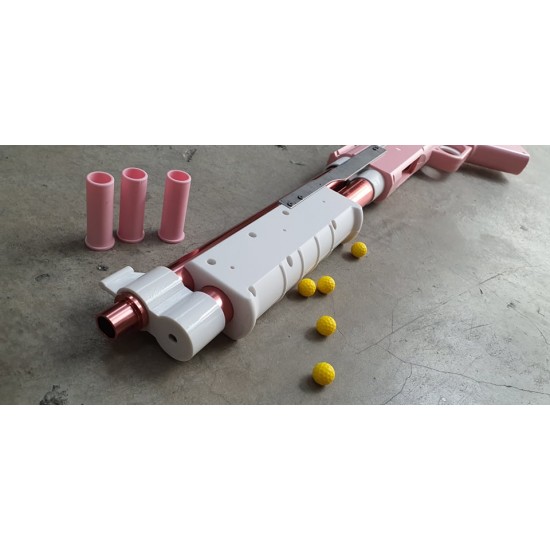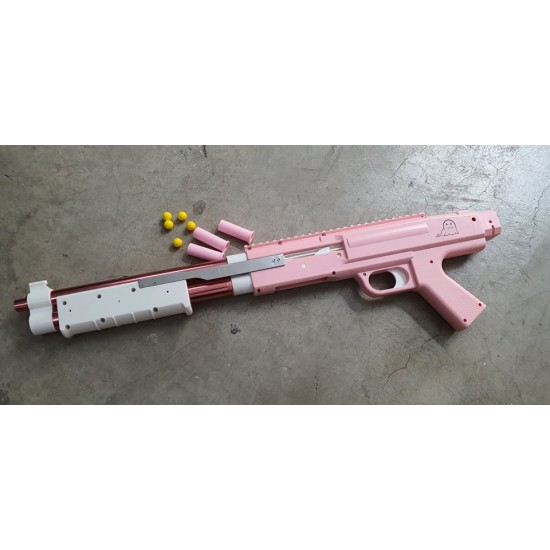 Out Of Stock





Monkee Mods x WalcomS7 Firefly Blaster
Introducing the Monkee Mods x WalcomS7 Firefly Blaster, a special collaboration with renowned Youtuber, WalcomS7. This is a limited edition blaster featuring a pink and white colored theme and on top of that, a special cute logo of WalcomS7. The Firefly holds 5 + 1 rounds and you can upgrade further with our extended barrel kit. One of the most satisfying part of this blaster is how you can load the shell just like a real life pump action shotgun. It's definitely one of the kind blaster, which you should get your hands on!
The Monkee Mods x WalcomS7 Firefly Blaster is designed with HvZ in mind. The included 7KG spring will produce about 120FPS, suitable for your HvZ game. We included some .50 cal foam ball which you can load 3 of them into each shells and you now have a buckshot shell capable to spray zombies right in front of you. If you are looking for more performance for a high powered game, you can swap in the 10KG spring to bring your Firefly up to 180FPS. 12KG spring are also sold separately if you are keen to convert your shotgun into a sniper instead.
You can call this is a reskin but we changed some of the parts in this kit based on feedback and request from WalcomS7.
- The receiver came in a light pink while rest of the parts came in white
- The barrel is anodized in pink instead, so is the shotgun shell that will be available in pink
- Instead of darts, we will be bundling 10 foam ball (13mm/.50cal) which you can load up to 3-4 balls per shell
- The spring included will be a 7KG and a 10KG spring. 7KG is great for HvZ game while if you need a higher FPS but easier to prime spring, the 10KG is perfect for it
This is a limited release of the blaster, only limited quantity will be made available for now. A portion of the sale will goes to WalcomS7 so you aren't just buying a blaster, you are also supporting your favorite Youtuber in making more contents for you guys!
Note: This is a kit so you will need to assemble the blaster yourself. Installation guide can be found https://www.monkeemods.com/nerf/blog/monkee-mods-firefly-information
UPDATE (16/12/2021): Here's the video guide on how to assemble the Monkee Mods x Walcom S7 Firefly Blaster! Do watch the video and follow the tutorial step-by-step to get the best experience out of this blaster!
NOTE!!: The parts may be of different colour, but please be assured that this tutorial can be used with your construction of the Monkee Mods x Walcom S7 Firefly Blaster.
Stock:

Out Of Stock

Model:

Monkee Mods x WalcomS7 Firefly Blaster

Weight:

3.00kg