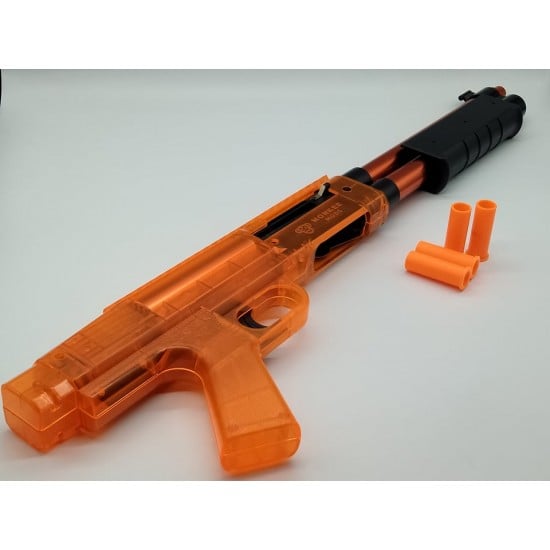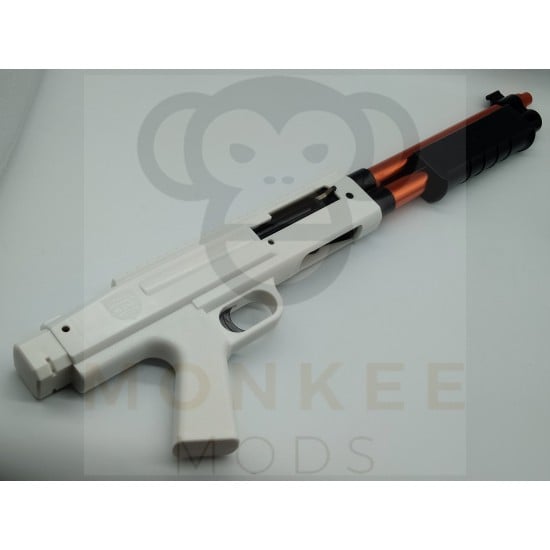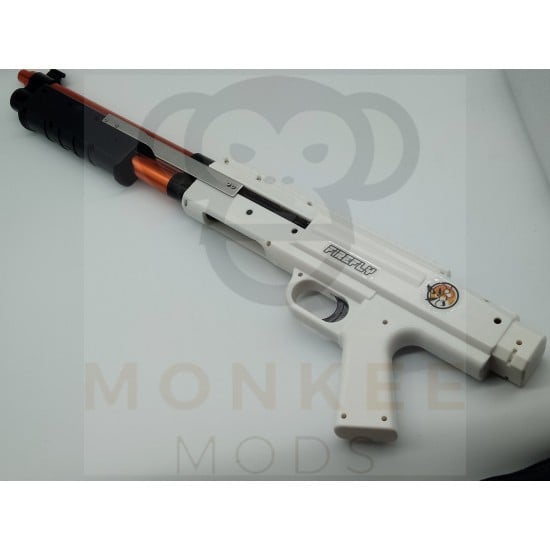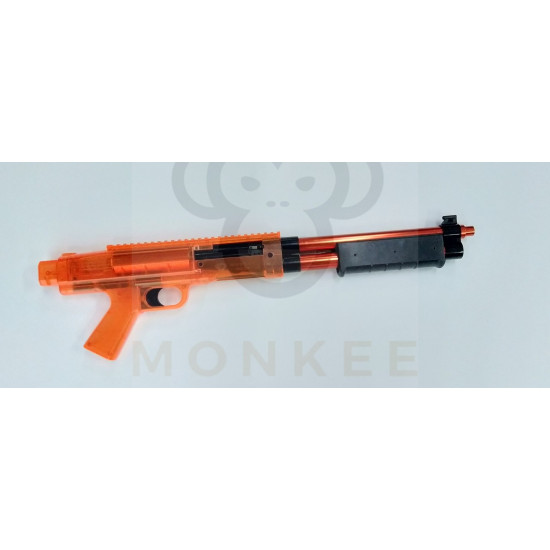 Out Of Stock


Monkee Mods Firefly Preassembled Blaster V2.5
Monkee Mods Firefly Preassembled Blaster
The Monkee Mods Firefly is now partially assembled for those who have difficulty building the blaster up from scratch. The unit has the 5kg spring installed in the receiver unit, while having the 12 kg spring inside with some of the unbuilt parts in a zip-lock bag.
This unit has the receiver unit built up with a preassembled pump grip. Users now only need to install the barrel, magazine tube, magazine spring, magazine cap and priming bar to complete the build. This unit comes with a spare glue tube to help with the barrel assembly.
UPDATE!! (13/7/2022): The Firefly Unit is now updated to V2.5 showcasing the new threaded breech adapter with the threaded barrel and magazine tube set. Giving the Firefly Blaster with a better air seal and removing the Shell extraction problem. The main receiver screws have changed from a short Philips head screw to a longer hex head screws.
UPDATE!! (7/4/2022): The Firefly units now comes with the Shock padding for the plunger rod built in.
Kindly follow the barrel fitment guide based on the video below starting at video timer of 6.27.
Colour: Orange with Black parts ONLY (UPDATE 7/4/2022): The white receiver units are also available
Stock:

Out Of Stock

Model:

Monkee Mods Firefly Preassembled Blaster

Weight:

3.00kg

Monkee Mods